The Ohaneze group has questioned the appointment of Usman Alkali Baba as the new IGP stating that the president is not supposed to give the appointment to a northerner since most of the security chiefs and key positions are occupied by the northerners already.
One should also look beyond ethnic sentiments and push forward the interest of the country as the need to combat the current security challenges in the country is imminent and does not necessarily require ethnic structure or politics but competent and efficient hands.
The activist Aisha Yesufu has taken to her Twitter page to ask a question that demands an answer about the number of people from the eastern part of Nigeria that are expected to have the highest cut-off marks in higher institutions entrance examination but are relatively few in public services in the country.
See what she tweeted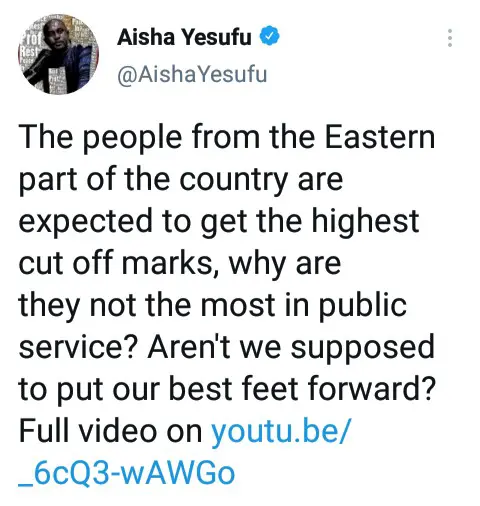 See the screenshot of people's reactions to the post.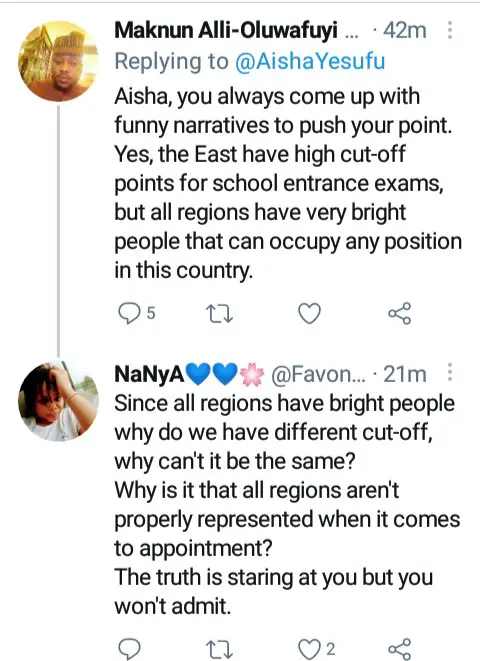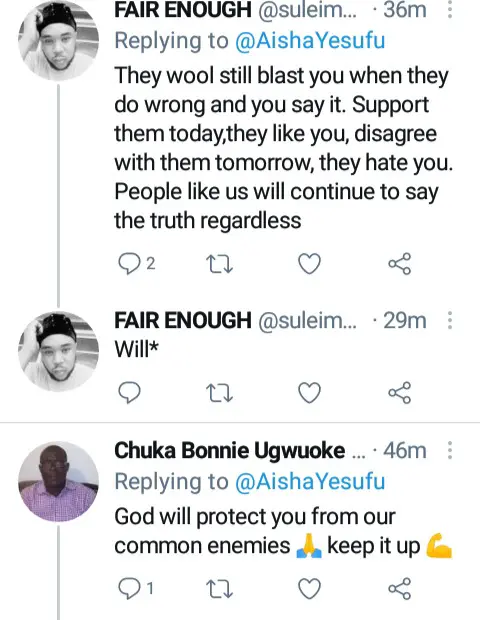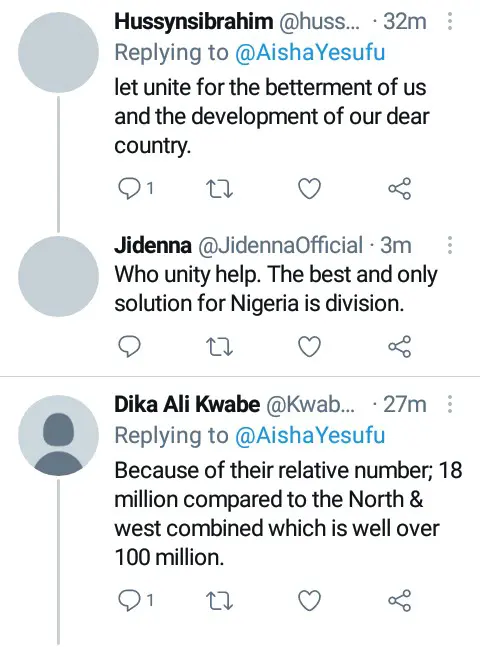 The Igbos are well known for their ability to create avenues with which they can be able to care and provide for their needs rather than looking for white-collar jobs which most of them believe will not gote them what they want.