The indigenous Igbo people of Benue State are found primarily in two LGAs of Benue State in the southern senatorial district (namely Ado and Oju LGAs). In Ado, they are found in five out of the 10 wards namely Ulayi, Ekile, Ijigban, Igumale 2, and Akoge/Ogbilolo. And in Oju LGA, they dominate one ward, Idelle out of 11 wards in the area. The Igbo of Benue belong to the Ezza, Izzi, Ezzamgbo, and Effium tribes.

POPULATION AND LAND AREA
In Ado LGA there are 140 political polling units (PUs) with the Igbo speaking population occupying over 50 of such Pus. In general, the Igbo PUs, tend to have greater voter's registration compared to their Idoma counterparts. Using this fact as guide, we can estimate the population of the Igbo people of Ado LGA. It is no less than 90,000 out of the 184,000 people enumerated in Ado LGA in 2006 (or about half the population).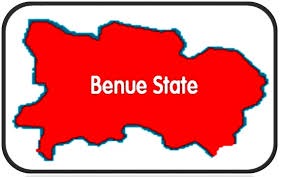 For Oju LGA, Igbos dominate only Idelle ward with little presence elsewhere. We can estimate that about one-tenth of the LGA's population is Igbo (ca. 15,000). When we add these figures up, we get a population of 105,000 Igbos occupying their homeland in Benue State and that is about 2.5 percent of the population of Benue State or 1 person out of 40 residents in that state according to the 2006 census. This should have grown to over 140,000 people by the end of 2019. The land area occupied by the Igbo is about 500 km2 (Ado ca. 400 km2; and Oju ca. 100 km2). It is important to note that Ado has five districts namely Utonkon, Apa-Agila, Igumale, Ijigban-Ekile, and Ulayi. Apart from Utonkon and Apa-Agila, Igbos dominate Ulayi and Ijigban-Ekile and make up a substantial chunk of Igumale.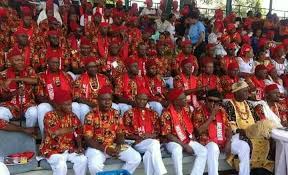 ECONOMY
The economy is dominated by agriculture and the area lies in the heart of the rich agricultural Benue-Ebonyi-Cross River belt. Among the produce found in abundance are yams, cassava, soybean, palm oil, fruits, vegetables, maize and many others. Interestingly, the raising of goats, sheep and cattle of the Muturu tape are major occupation making this area an importance source of food. And because of the fertility of the soils, and the industry of the people, the largest markets in the locality had developed. The Ichari-Inikiri market is the largest market in the whole of Ado LGA and is an important source of IGR through market fees and levies. Other markets of considerable size in the area include Iddah and Iduokpe markets.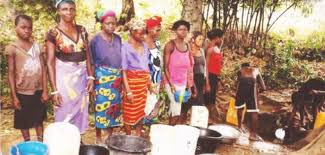 Though, there is little or no exploration of minerals in the area, the geological location of this area in the mineral rich Lower Benue-Trough indicates that the area might be mineral rich.
HISTORY
The Benue-Igbo are primarily of Ezza, Izzi, Ezzamgbo, and Effium stock who began to arrive the area in the early 1800s. This rapid expansion and remarkable mobility of the Izzi and especially the Ezza people, meant that the country was settled very rapidly mainly for farming and hunting activities. This expansion of the Northeastern Igbo, had been a topic that has been discussed by several historians such as Prof Elizabeth Isichei, Prof Adiele Afigbo and others. Thus the idea that the Benue Igbo are tenants is far from being the truth. They are settled on their lands – their homeland. They had been settled on these lands prior to colonial rule and there is no evidence they paid royalties to the Idoma or Igede. In that period, there were lots of displacement and population movements. The Igede pushed south to parts of Cross River states, and the Idoma who originally occupied much of what is now Tivland, pushed to different directions some moving to Cross River State and Ette(in Enugu) and nobody calls them tenants in those areas. Remnants of the idoma people are the Etulo now in the heart of Tivland and communities belonging to Igede which had been lumped to Konshisha and Gwer East LGAs (part of Tivalnd).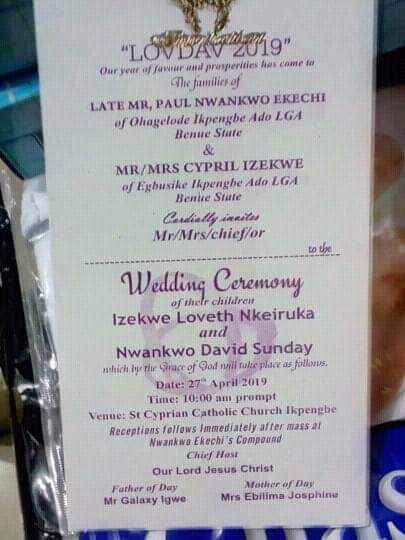 Benue Igbo Marriage invitation card.
If there is any group which is almost certain to be the aborigines of the area, that should be scattered communities of Ukelle people and this explains why there are Ukelle speaking enclaves in parts of the present Ebonyi State such as the Mtezi and Okpoto. The Utonkon were also believed to had left their homeland somewhere in the present Ebonyi and moved north due to pressure by the so called Abakaliki Igbos(Ezza, Izzi, Mgbo and Ikwo). The Utonkon today are grouped as "Idoma" but the fact is that they don't speak Idoma at all. Their language (Ufia) is a dialect of Ukelle. The Effium probably were originally Ukelle people who did not move out and were assimilated into the Igbo population before colonial rule. This yet again proves that the Benue-Igbo people are occupying their lands. Interestingly, many Utonkon people connect themselves with the Effium, Okpoto and Mtezi enclaves (and by extension the Igbo) rather than the Idoma which administrative convenience had imposed on them.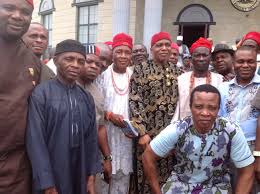 Among the clans (the Ezza being dominant) are Umuezeokoha, Umuezeoka, Oriuzor, Umuoghara, Ameka, Amezekwe, etc. These major clans have dispersed settlements numbering over 300 many developing as farming camps.
MARGINALIZATION
Many often wonder how come these "Abakaliki" Igbos of Benue are marginalized considering their substantial numbers (over 105,000 according to the 2006 census or 2.5 percent of Benue State). The reason is simple. Ado was originally grouped as one unit along with Okpokwu and Ogbadibo LGAs. If we combine the population of these three LGAs, we have about 490,000 people according to the 2006 census and with only 90,000 people or just 18 percent of the population, one gets a clearer picture of how the sad state of development of these Benue-Igbo communities began. They did not carry much political weight. They were just seen as a far flung people with power base of what will be defined as Ado LGA centered on the towns of Utonkon, Agila and Igumale.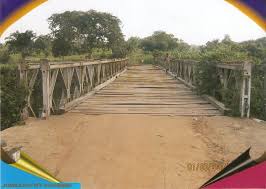 Thus the political elites destined to run Ado LGA, was not nurtured in Benue-Igbo area, the missionaries also did not penetrate early enough unlike Utonkon, Igumale and Agila. In the old Okpokwu LGA(now new Okpokwu, Ogbadibo, and Ado), the Igbo were not given their "districts" rather they were distributed and lumped to districts politically dominated by the Idoma and since they were cut off often by infrastructure and the people being largely uneducated then, one understands why it still dominates how Ado is organized till now.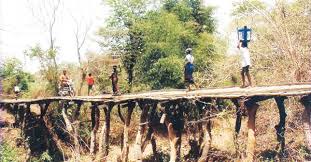 The result is that schools, and hospitals are largely absence in Benue Igbo areas. Roads, water supply and electricity do not exist. The Ado LGA authorities only seem to remember them when it comes to collection of levies and taxes in their markets. The same scenario is observed in Oju LGA. In the past, Oju and Obi LGAs were grouped together as Igede homeland and the smaller Igbo population here (mainly at Idelle) then, was even less significant. But strangely, despite their less significant population in Oju (among the Igede), there is evidence to prove that they are better treated than their Ado counterparts with political representation and sense of belonging.
Source: Osita Emordi Library, Benue Igbo Union.