A prophetic book adviced that "if your enemy is hungry, feed him; if he is thirsty, give him something to drink. In doing this, you will heap burning coals on his head."
This appears to be the same principle popular Nigerian songstress DJ Cuppy applied in dealing with a situation that would have led to resentment.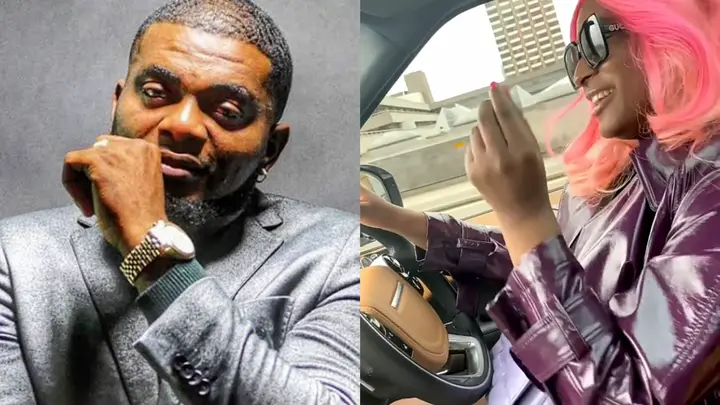 Newsblenda reported several weeks ago, how Nigerian music star Kelly Hansome took to his social media page to call out DJ Cuppy over her lackluster performance during her Gold dust event.
Kelly Hansome described DJ Cuppy's performance as an embarrassment to the Nigerian music industry in his lengthy post.
Cuppy has since then, decided to ignore those comments until today, when she was spotted enjoying one of her favourite songs by Kelly Hansome inside her car.
She accompanied the video with the caption: "WOW…This was my jam BACK in the day @KellyHansome #Throwback."
Watch the video below:
https://www.instagram.com/p/CMb1b3ZHcAh/?utm_source=ig_web_copy_link
What Cuppy did could just be a perfect way to let Kelly Hansome know that whatever he said has no hold on her.