Following the current state of insecurity in the country, His Excellency Governor Ortom has called for a national security debate to help resolve the country's overall security crisis. Governor Ortom, while calling for a national security debate, stated that his Fulani counterparts have a secret agenda in his state, Benue, and elsewhere in the country for political and economic reasons. He said that he would fight them to the death with every drop of blood he had.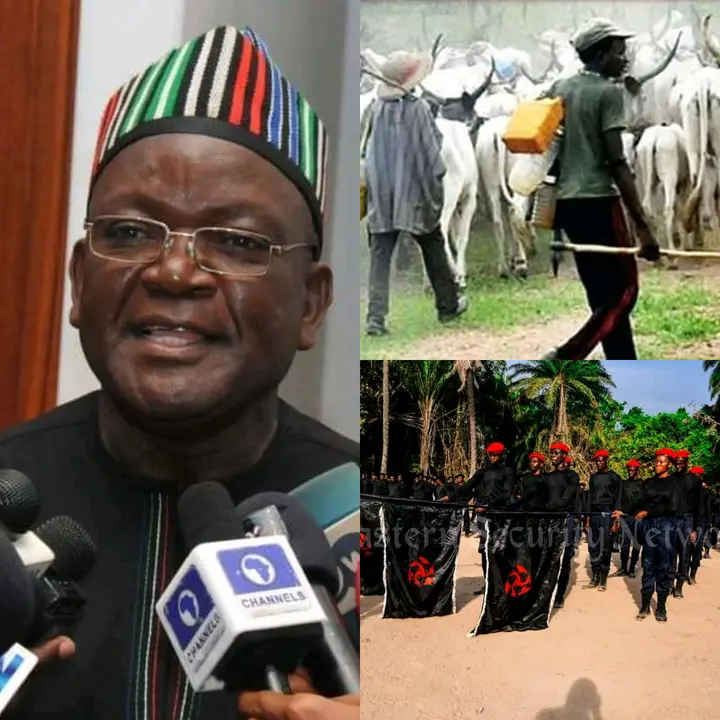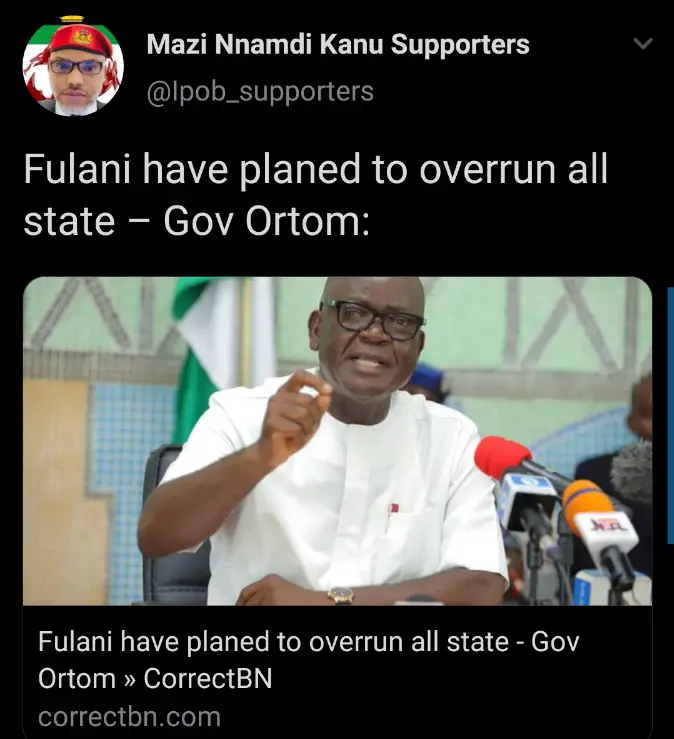 Governor Ortom while speaking from his home town in a burial he went, commented that Benue state has no land to accommodate fleeing herdsmen. He further stated that he has no apology for speaking the truth even to those with the highest authority.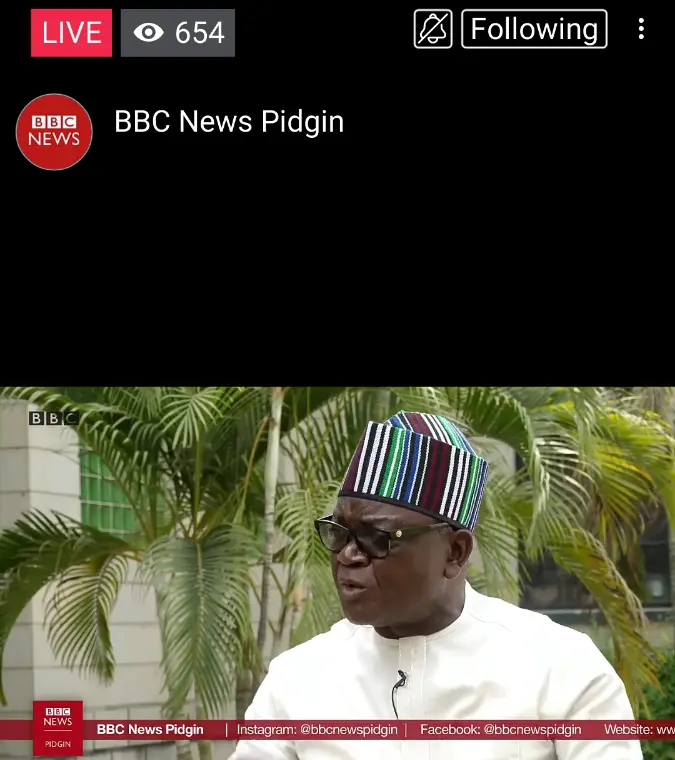 While speaking with BBC News Pidgin this morning in a live interview, governor Ortom urged the federal government to treat all parts of the country equally. He commented that the government is supposed to give bandits the same treatments that they give to the Eastern Security Network, and the IPOB.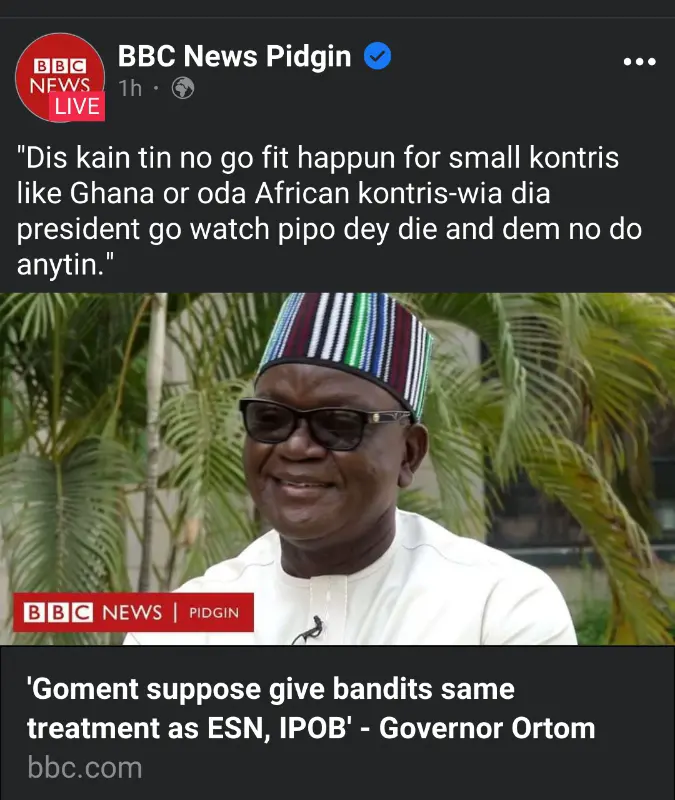 What do you have to say about this statement from governor Ortom this morning?