The Insecurity condition of the country continues to worsen on daily basis, and many critics have blamed that the insecurity problems is coming from Fulani herdsmen Foreigners, who invaded Nigeria.
His Excellency, governor Okezie Ikpeazu while speaking with Journalists in Abuja on Thursday, during his visit to Abuaj stated that there is nothing like Fulani Herdsmen, But we have people from outside Nigeria, from Chad, From Mali, from all these countries invading us. He stated that it is not Nigerians killing Nigerians.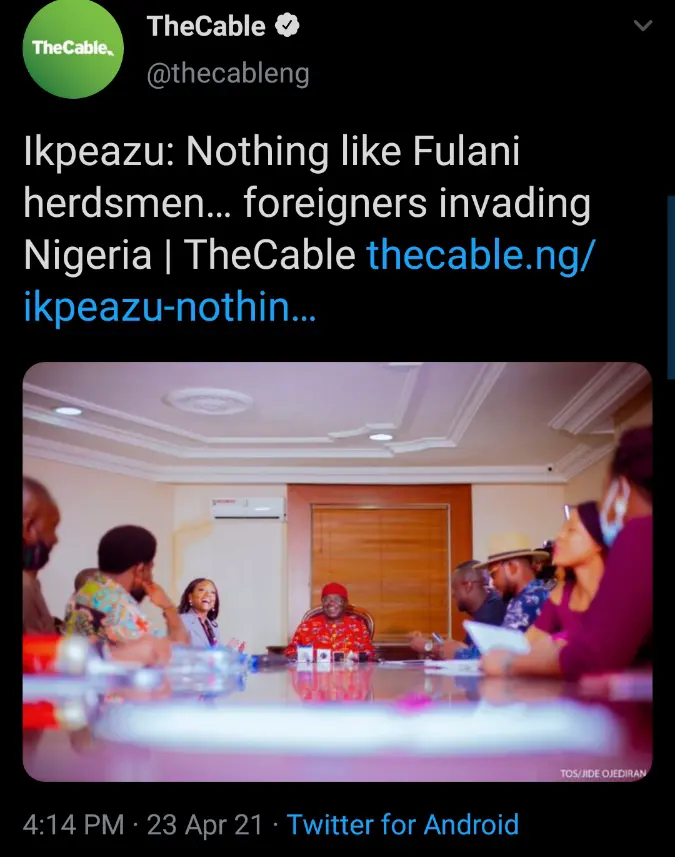 He stated that people from outside Nigeria are responsible for the killings and not Nigerians. He urged the government to invest more in intelligence, instead of spending much on arms and ammunitions.