Gunmen attacked police headquarter in Imo state and burnt some cars early this morning. Lots of cars were burnt to ashes and some part of the building got totally destroyed.
Now, many Nigerians are in doubt of how their lives will be secured when police station are not even save from dangerous terrorist attacks.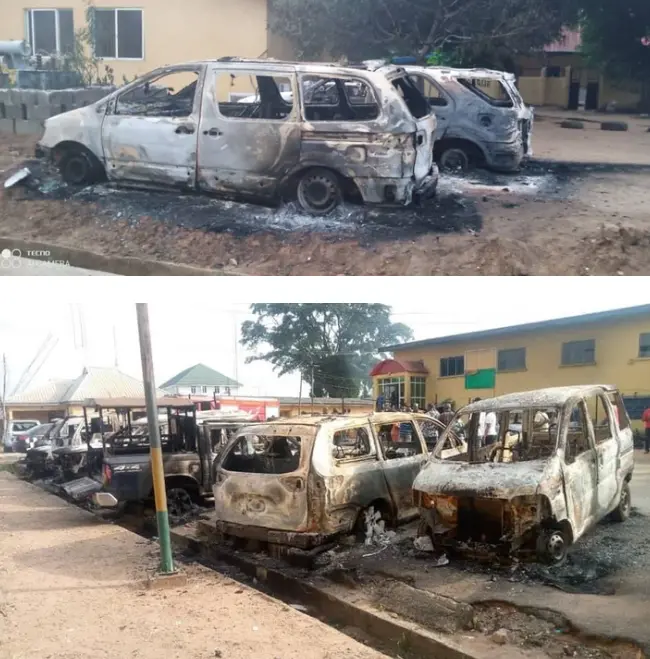 After the attacked, the IGP accused IPOB group of being the behind the attack.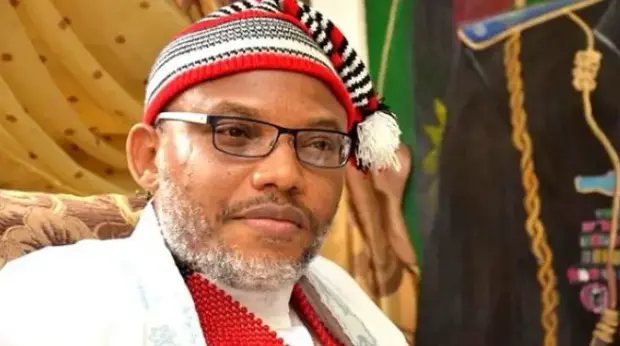 This has caused unrest in the eastern part of the country. However, Femi Fani-Kayode, the former minister of aviation has taken to his Twitter handle to reveal hi greastest fear for Nigeria.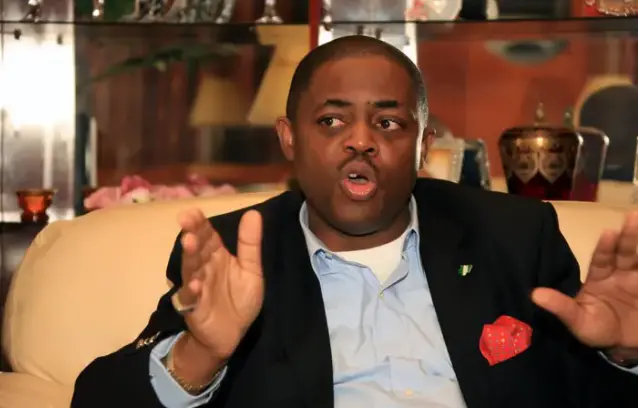 He tweet For the last few years my greatest fear for Nigeria was a situation whereby IPOB decided to take up an armed struggle against the state. If the report that IPOB & ESN are behind the attack on the prison in Owerri then this has already started.
Where are all those that kept dismissing IPOB and Mazi Nnamdi Kanu and telling us that they could do nothing? They even villified some of us for being his friend & for urging them to exercise restraint & enter into dialogue with him.I guess they are beginning to see the wisdom in our counsel now but sadly it.
Its too late now. What is unfolding in the SE is bad enough but the worse case scenario will manifest itself when the SW starts its own armed struggle & insurgency against the state We pray it never does but if that ever happens Nigeria is finished.
See the screenshot of his full tweet below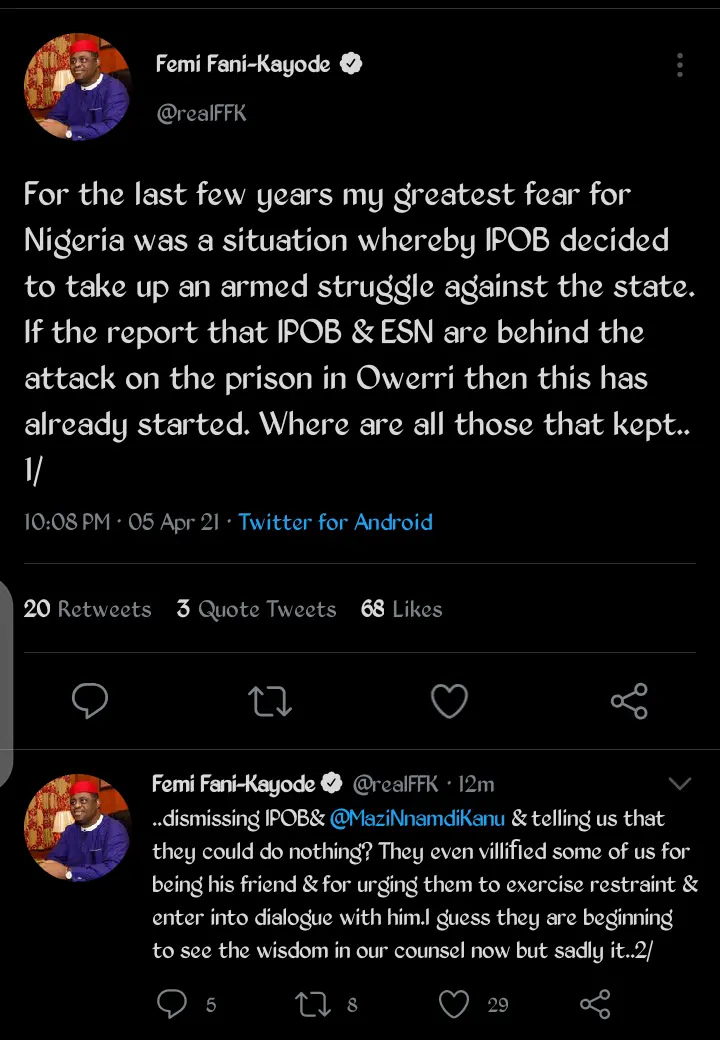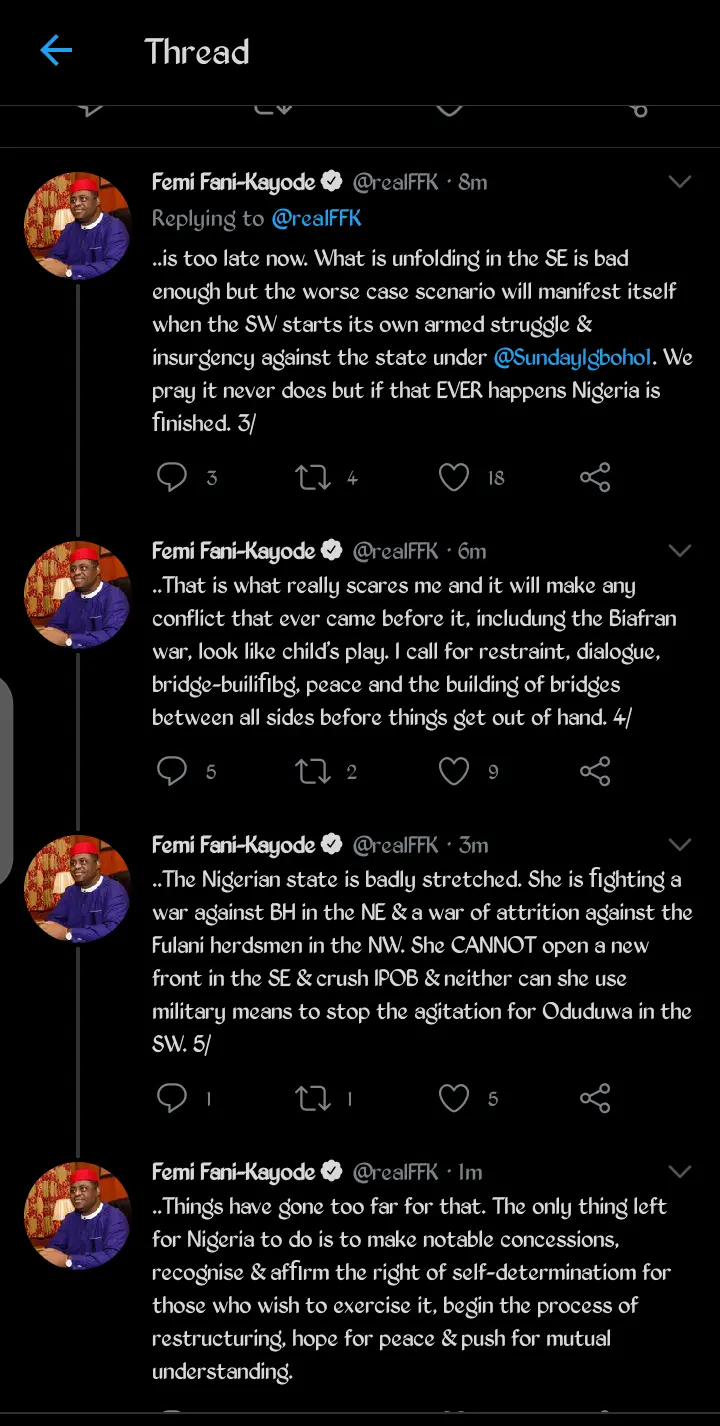 See people's reaction