<1
The Lebanese forces have denied knowledge of the three rockets that made their way into Israel some hours ago.
Earlier today, three rockets landed on the is real coastal lines from Lebanon albeit no casualty was recorded. The Lebanese military has come out to vehemently deny sanctioning the violent act and announced the arrest of the people involved.
Whether this is true or not, what we are yet to know is if Israel will let it go, or perceive it as an unprovoked act of war from the Lebanese government in solidarity with Palestine. Recall that Lebanon is still recovering from the Beirut port chemical explosion, and with a paralyzed banking system, crashed currency, and huge poverty populace, the Lebanese cannot afford to get involved in the ongoing war between Palestine and Israel.
Israel has proven to be more than capable of fighting its battles. If the Yom Kippur war of 1973 is anything to go by, where they single-handedly fought off a war brought to them by the coalition of Arab states led by Egypt and Syria, then this may not end well for Palestine and its allies.
With a strong ally like the US providing up to $3.8bn in foreign military aid to Israel, the only solution towards peace may for Palestine to concede the war. The Israeli permanent rep to the UN in a letter to the security council said his country will continue to defend itself.
While Israel may seem to be on the defense, the death toll recorded from 2008 to date seems to prove otherwise.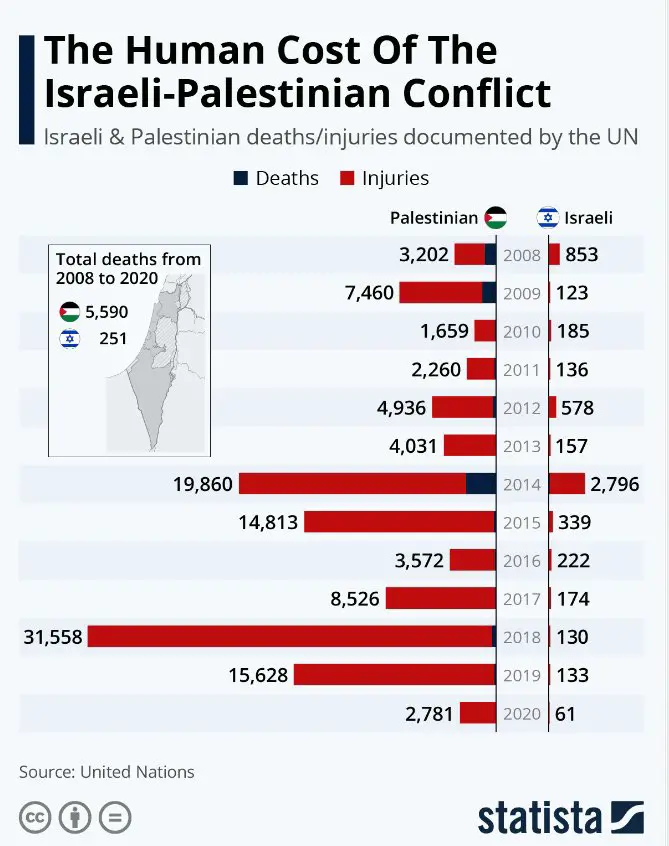 Since 1948, it has been raining bombshells, grenades, and rockets in the Gaza area, will it ever end?