A Nigerian man identified as Yesufu has taken to his social media account and revealed why he respects the Igbos. He stated this while reacting to a tweet Dr Dipo tweeted concerning Father Mbaka and Wole Soyinka.
Sharing his tweet, Yesuf stated that one of the reasons he respects the Igbos is because of their objectivism. He used Father Mbaka as an example, adding that the Igbos never spared him when he faulted.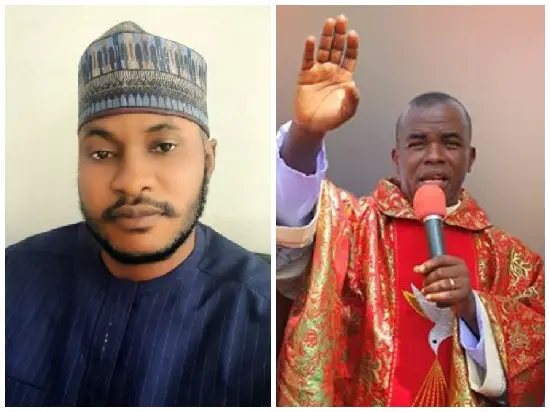 Yesufu also dropped a statement concerning the ongoing trend about Wole Soyinka and said he can't remember the icon getting dragged via his 2015 dealings. He called out Dr Dipo and slammed him for still having the fingers to tweet.
He wrote:
"One of the reasons I respect the Igbos on my TL and many others is for their objectivism. They never spared Father Mbaka when he faulted. I can't recall Prof Wole Soyinka getting dragged for his 2015 dealings. This Dipo nor well! Shameless boogie still has fingers to tweet."
It might interest you to know that Yesufu reacted based on what Dr Dipo said. Recall that Dr Dipo tweeted that people who criticise Wole Soyinka every day for his criticism of Goodluck Ebele Jonathan rarely mention Father Ejike Mbaka. He said people want Wole Soyinka to protest at 86, but Father Mbaka is younger, adding that it is hypocrisy.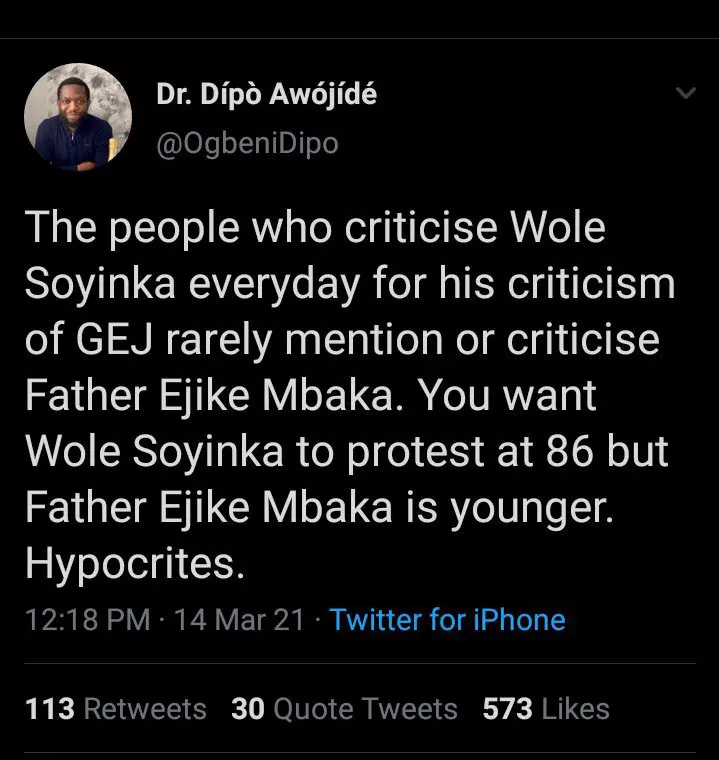 Social media who read Yesufu tweet agreed with him on his assumptions concerning the Igbos. They stated that Igbos are different and they can drag anybody, even the 'Amadioha'.
However, others stated that Igbos have godfathers and only believe in God and themselves. They said that Igbos respect true leaders and drag the bad ones who behave like boys. See more reactions below.