<1
Following the increasing rate of banditry and Insurgency in the country and the rise of ethnic militias, Ohanaeze Ndigbo, the apex Igbo socio-cultural organisation has advised the Federal Government not to embark on unwinnable war but learn from the events of the past and seek for peaceful solutions.
This was contained in the statement of Prof. George Obiozor, the President General of Ohanaeze Ndigbo who spoke during a press conference organised by the group in Enugu, yesterday. Prof Obiozor made it clear there is nothing like 'No Man's Land in Igbo land' while warning those encroaching on Igbo land to stop as they are provoking the gods and the people.
He warned the Federal Government to have a rethink and act fast on the security crisis engulfing the nation before the prophecy of late Chinụa Achebe, renowned Nigerian writer, in his book ' Nigeria: There was a country' comes to fulfilment.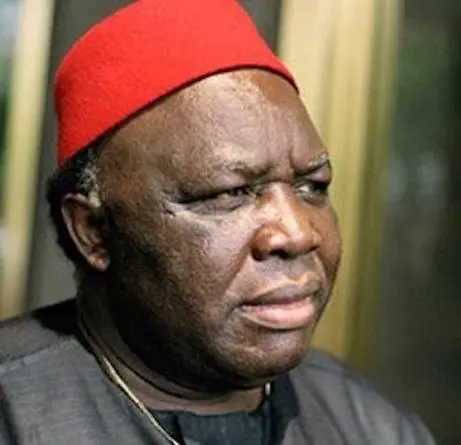 Prof Obiozor was weakened by the fact that the dream of Nigeria unity is fast eroding due to the violence and security lapses in the country. This he said had given rise to ethnic consciousness which is very dangerous. He, however, beckoned on the Federal Government to learn from history and shelve the idea of using war to keep the country together but rather find ways to restore peace in the land.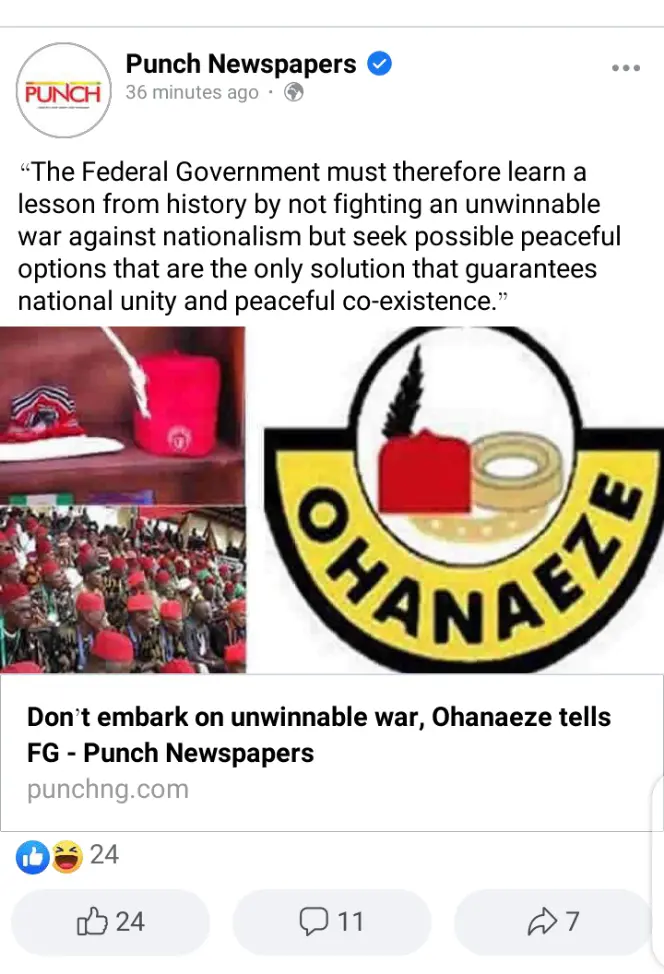 It is our right to live and be protected by the state. Since, the Federal Government is not living up to its responsibility, the citizens ought not to get blamed to pick up arms. Nigeria's condition has gone out of hands and if nothing is done to salvage the situation, darkness, surely will take over.