It's fair to say that some Nigerian Presidents have failed to meet the high expectations of some of those that voted them in. Traditionalist, Ifa Funsho, who appears to be one those disappointed Nigerians has said that the same will happen again if former Anambra State governor, Peter Obi, is given the opportunity because the constitution and system is wrong.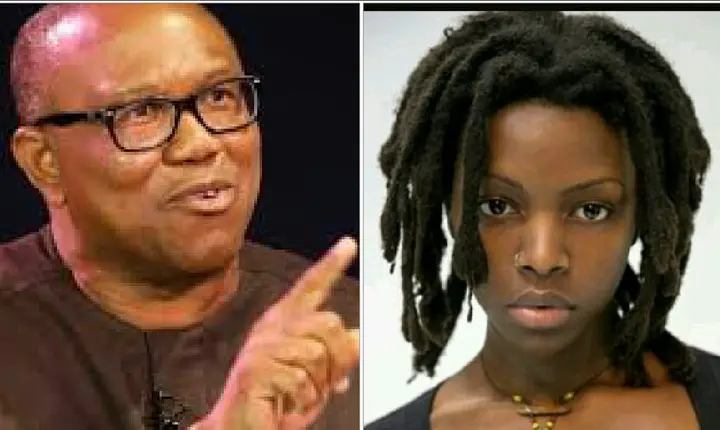 Ifa Funsho did not mean that to be an attack on Peter Obi because she also said that forner Lagos State governor, Bola Ahmed Tinubu, or any other person elected to lead the country in 2023 will struggle under the current system.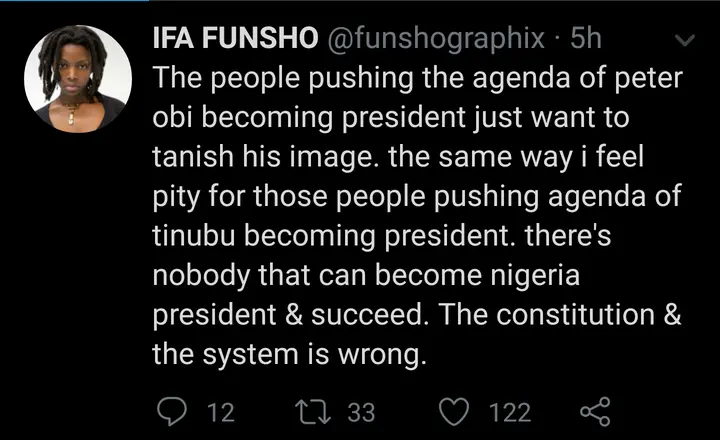 A twitter user, @ACirclingDragon reacted to her statement by saying this: "As long as this country exists someone must run it, and if someone must run it, that person should be a person with sense. Hence, Peter Obi or any other reasonable candidate.
In reaction to that comment she said: "If you like bring Obama from USA. He would fail big time."
Based on what Ifa Funsho said, could it be that all these years the problem has not been from the individuals chosen to lead the country? The campaign promises showed they came with good intentions, so it is obvious that something is not right with the system.