It's all been about the GRAMMY Awards with celebrations and talks centred around Burna Boy and Wizkid for being recognised. Just a year ago, Burna Boy was nominated alongside Angelique Kidjo for the 'Best World Music Album' and she went home with the award.
Burna boy only went back a stronger man as he said Angelique spoke with him and encouraged him, a year later he came back stronger and won it. Wizkid on the other hand didn't outrightly go solo on his award because it was a team; Beyoncé, Blue Ivy & WizKid actually won it together alongside the video director and producer.
Beyoncé's song, 'Brown Skin Girl' won 'Best Music Video' and that award goes to all the artists in the song, video director and video producer because it has to do with the video of the song.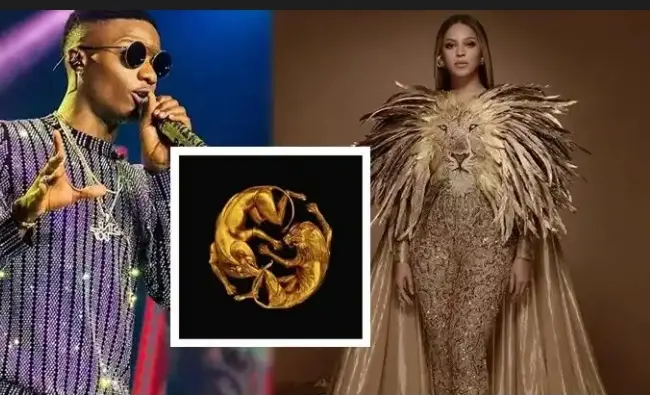 The little different between Burner Boy's award and Angelique Kidjo's award is just the name that was renamed after the 2020 Grammy award from 'Best World Music Album' to 'Global Music Album'. The category was renamed after Angelique Kidjo won it in 2020 and the name was decided after deep conversations with stakeholders; 'Global Music' seemed more relevant as revealed in Grammy's website.
As written on the website; 'The change symbolizes a departure from the connotations of colonialism, folk and 'non-American' that the former term embodied while adapting to current listening trends and cultural evolution among the diverse communities it may represent.
2020 Grammy Nominees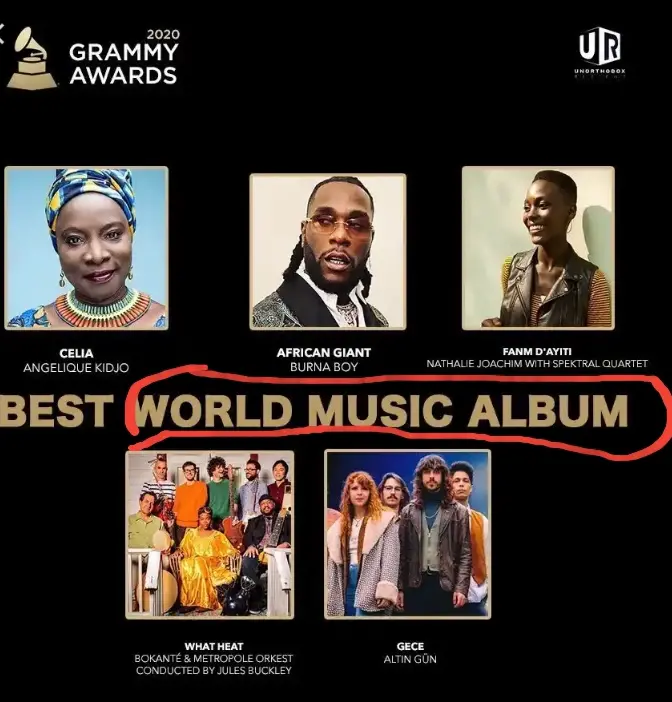 2021 Grammy Nominees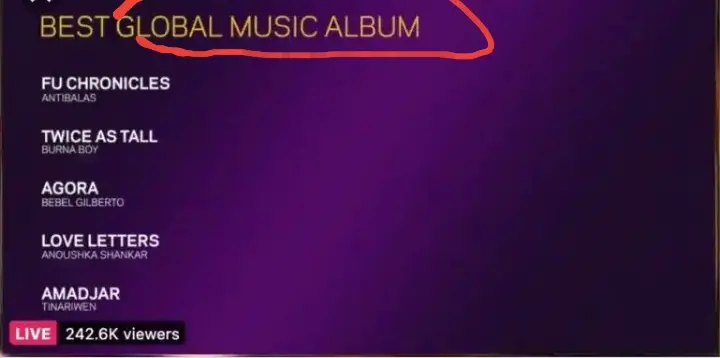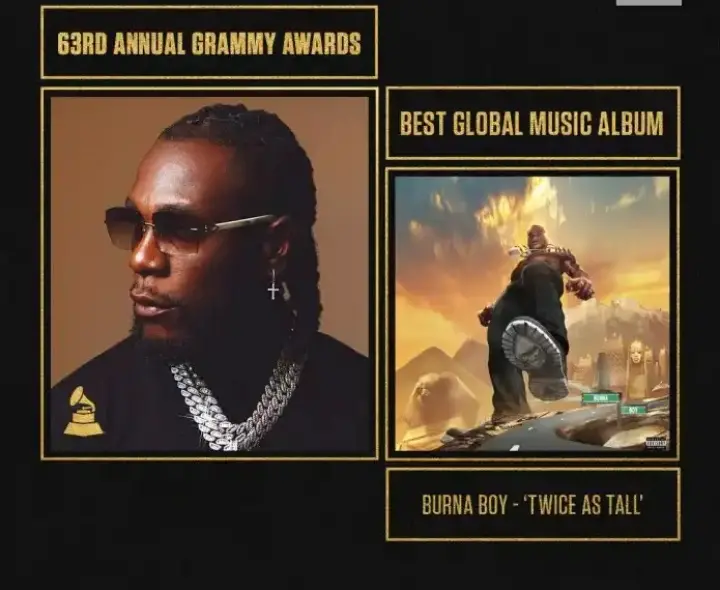 On records, Wizkid and Burna Boy are officially listed as Grammy winners irrespective of the category they won it.
Burna Boy will be remembered as the first to win the Global Music Album at the Grammy Awards and this is a milestone for him. Congrats to Nigeria for her latest wins at the International Stage.