The US Mission In Nigeria took their official social media handle to share an article talking about Nigeria's Igbo entrepreneurship models and business successes.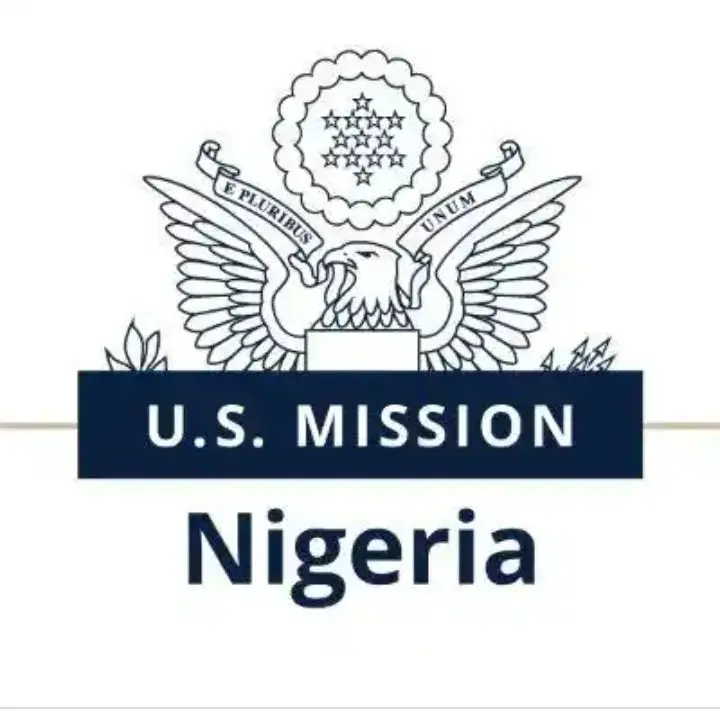 The article which was written on Qzafrica and shared by US Mission In Nigeria Twitter handle with the tittle "What Silicon Valley Could Learn From Nigeria's Igbo" talks about the Igbo apprenticeship system and successes in business.
"The Igbos are one of Nigeria's three main ethnic groups in a country of about 200 million.
"Based in Southeast Nigeria, this industrious and acephalous group has attracted a lot of attention from research in recent years. Most of it has focused on the success of Igbos in artisanal enterprise and informal training. Now their apprenticeship system has become a talking point." — Quoting from the article shared by US Mission In Nigeria.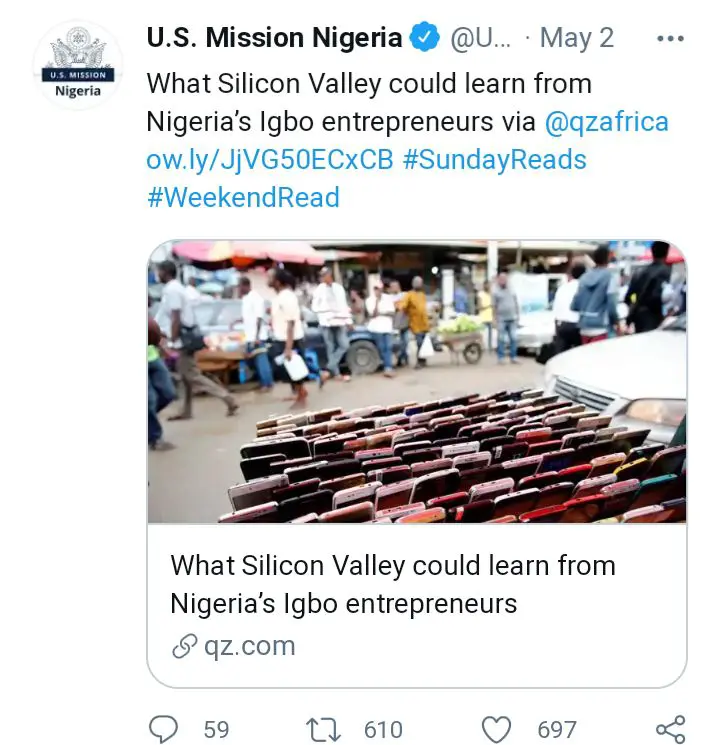 However, this update shared by US Mission In Nigeria Twitter handle caused mixed reactions amongst Nigerians on social media.