It is no longer news that two secessionist, Biafra and Oduduwa are gradually making those in Southeast and Southwest respectively know the reason behind their struggle as they have said that there is no going back in having Biafra Republic and Yoruba Nation. The Biafra agitation is believed to have been intensified following the death of the parents of the leader of the Indigenous People of Biafra (IPOB), Mazi Nnamdi Kanu who is currently on UK, has not return come back to Nigeria.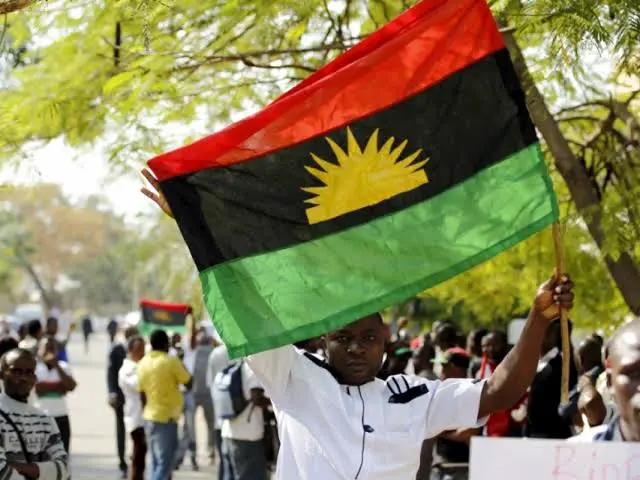 The Yoruba Nation agitation on the other hand gained a foothold in Nigeria after the Yoruba Activist, Sunday Igboho gave a quit notice to Fulani Herdsmen in Ibarapa, Igangan Local Government Area of Oyo State. Since then, these two groups have been sounding warning that they will have what they want and that they do not bother what it will cost them. If the agitation of these two groups are approved, then it means Nigeria will divide; will that ever happen?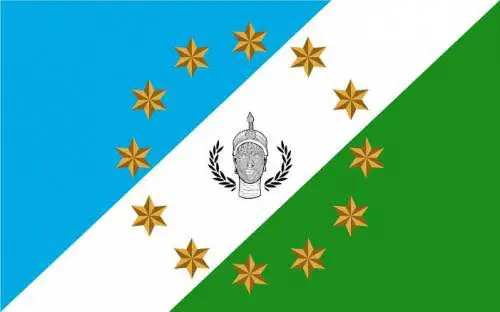 However, the National Leader of the All Peoples Congress (APC), Bola Asiwaju Tinubu has reacted to the call by secessionists in Nigeria for the country to break up to separate nations. He discouraged the agitation by Biafrans and Oduduwa agitators, saying that Nigeria cannot afford another civil war which occurred in 1967-1970, adding that the lasting effect of the civil war is still being felt till date.
He made this know during a Special Ramadan Prayer held in Lagos, he revealed that God will not allow Nigeria to experience war which will result from the break-up. He told Nigerians who want separation to remember what war caused in Sudan and Iraq and that such war is long lasting, adding that we are better together as one.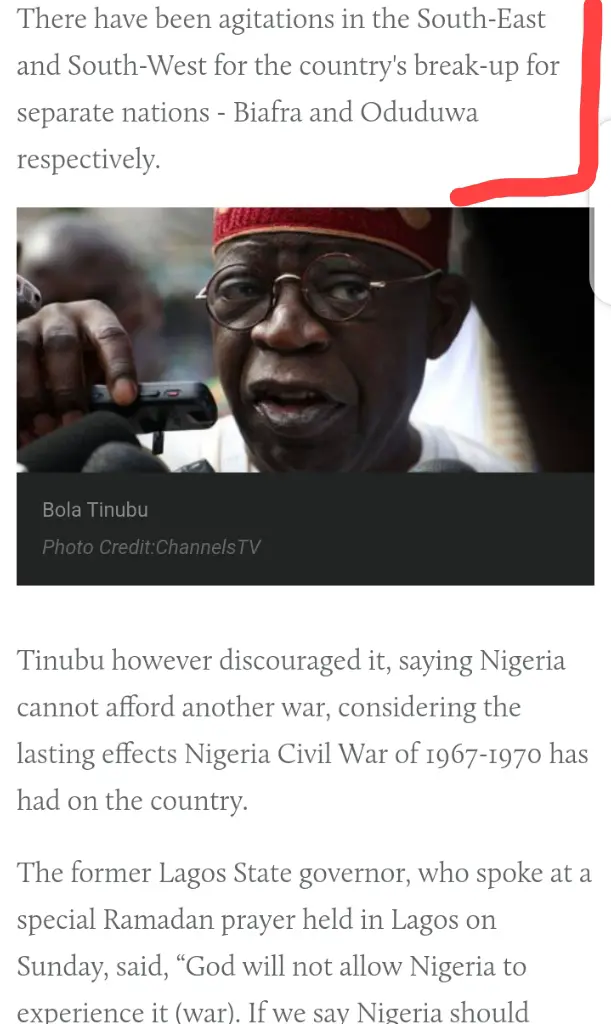 He ended his speech by saying that Nigeria will never separate and that his prayer for the country is for more prosperity and wealth.