Donald Trump and Joe Biden's 59th American presidential election has been one of the most contentious in American history. This is attributable to the ugly incident that took place in the Capitol building in Washington DC on 6th January 2021.
The violent demonstration conducted by supporters of Donald Trump took the life of an innocent woman. Since then, this incident has been criticised by world leaders, politicians and individuals from all over the world, and most people blame Donald Trump for making violence-inducing remarks.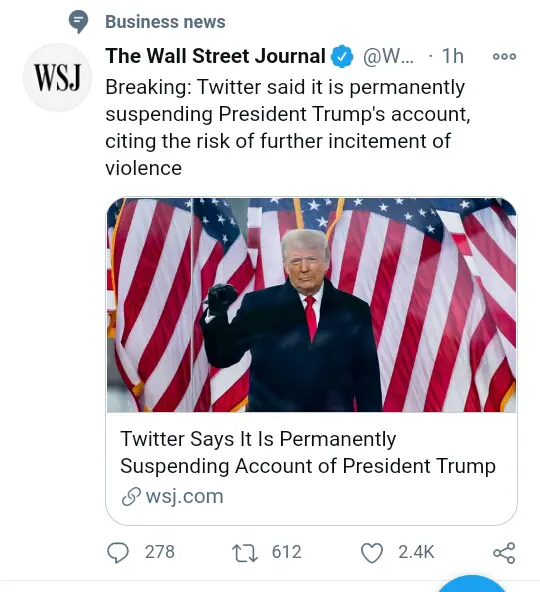 Because of this incident, Twitter placed a permanent ban on Donald Trump's account and Facebook also banned his account. Some hours after the ban, Donald Trump joined another social media application called "Parler".
In reaction to this, Google has banned the application from its playstore, while Apple has also threatened to do the same. See the screenshots from Twitter below.