The issue of insecurity ravaging the northern part of Nigeria is getting even worse by the day, and the senseless killings of people in their daily business and life activities are getting out of control.
The recent murder by the Bokoharam terrorist group of 43 farmers in Borno state has caused Nigerians from all parts of the world to worry about the endless insecurity crisis, noting that the Nigerian security infrastructure is no longer working on the deadly terrorist group.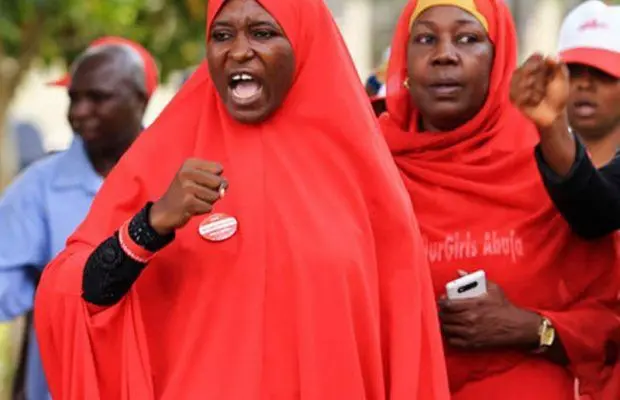 A famous Nigerian activist, Aisha Yesufu, uses her official Twitter handle to remind Nigerians that revolution will occur with the current insecurity situation ravaging the north. And from the north, the revolution will come.
Check out the tweet.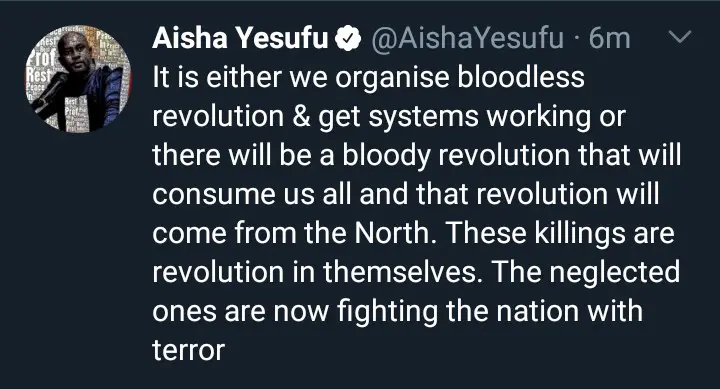 It's unfortunate on how some families will just wake up to the sad news of losing their father, brother, husband on the street looking for food will die in the hands of terrorist for not committing any crime, but just trying to survive. This is quite becoming unbearable.
It's more than a time for the government to realize that this situation of insecurity is troubling, it's taking the country somewhere else, and it we have put all its hands on the desk to fight this terrorist by all means. It's a time for differences to be unified and valued, to battle all evil forces together.