[VIDEO]: Supporters Turn Rally Into Carnival In Oyo As They Sing "Obi Kerere Nke" In Yoruba Style
The Labour Party has taken their campaign rally to the streets of Ibadan, Oyo State, to promote their presidential candidate, Peter Obi, and other candidates contesting elections in the state.
However, the Labour Party supporters gathered at the Lekan Salami Stadium, Ibadan, as they awaited the arrival of the party's presidential candidate, Peter Obi.
The supporters composed a Yoruba version of "Obi kerere Nke," thereby turning the rally into a carnival-like event.
The supporters, who weren't quite bothered that Peter Obi hadn't arrived, danced melodiously as the musician sang along with the beat. Other supporters trooped in their numbers to see and hear what their flagbearer, Mr. Peter Obi, has to say.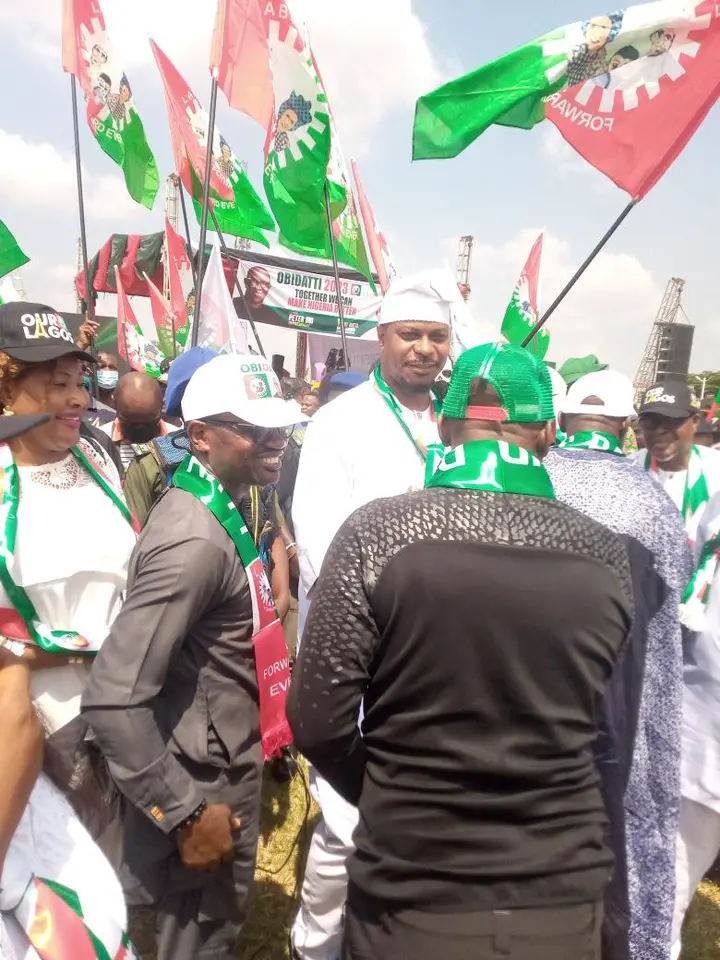 However, the Lagos State Labour Party gubernatorial candidate was also present in Ibadan for the Obi Datti presidential campaign.
Dear esteemed readers, Kindly share your thoughts and opinions concerning this post.
Video Credit: Twitter