The First Time I Visited North, See What I Noticed About Them & Their Women -Twitter User
We have all been victims of criticizing the north especially those of us who have never been there before.
Maybe because of the way the media paints it to be. Most of us are scared of visiting the northern part of Nigeria.
We usually picture the north as a place where there are strict Dress code for women, Blasphemy laws, confiscating alcoholic drinks. Cattle Rearing, Terrorism, Underage marriage and many more.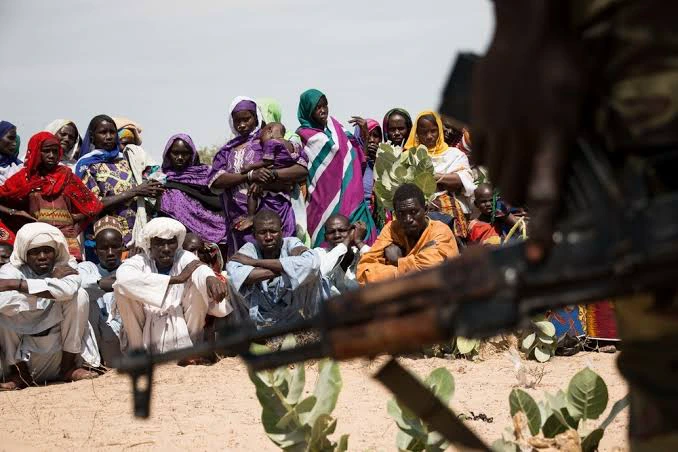 Contrary to our narrative, the northern part of Nigeria is completely different from what we think. Cities in the north are extremely beautiful and Peaceful. You may even enjoy a better serene environment there.
This Nigerian man identified as @Endurance Agbor has narrated his experience on his first visit to the north for a business
He was advised to go with a heavy security, but on getting to the north, his narrative changed completely.
He saw a complete opposite of his expectations.
According to him, he thought he would not find women wearing trousers and wigs, and their head completely covered. He also thought he would not find a single church. He was completely wrong as the northerners live a similar life as other parts of Nigeria.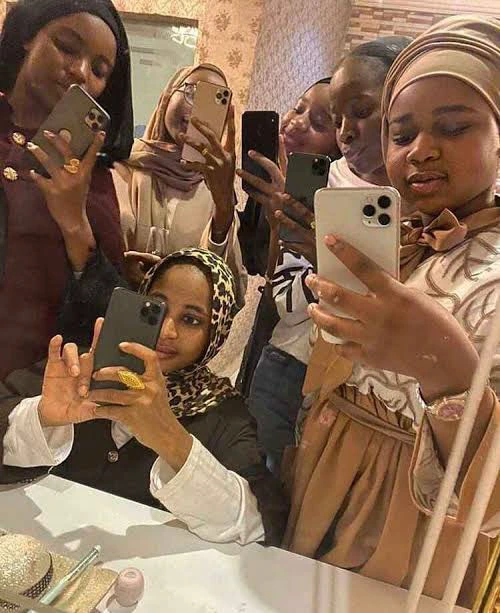 He has even made more muslim friends and they have had honest conversation about business, religion and so on.
See below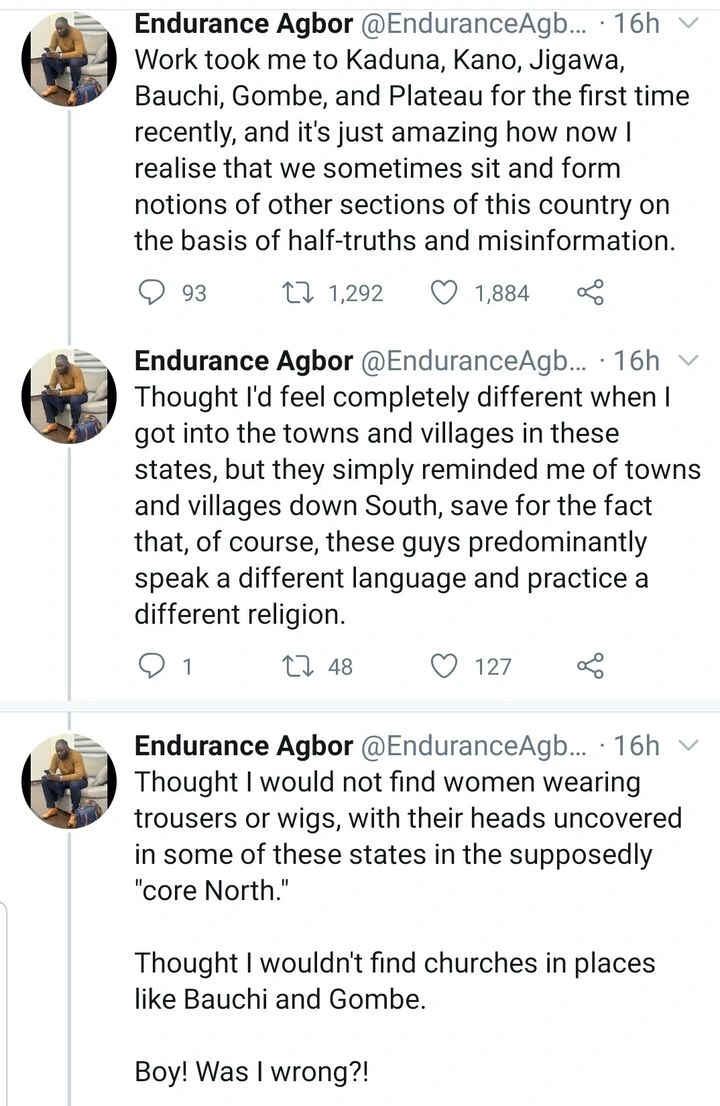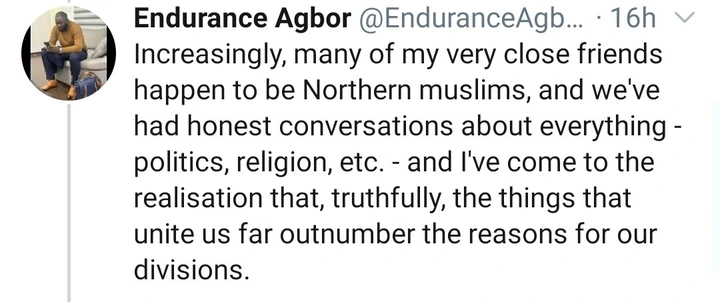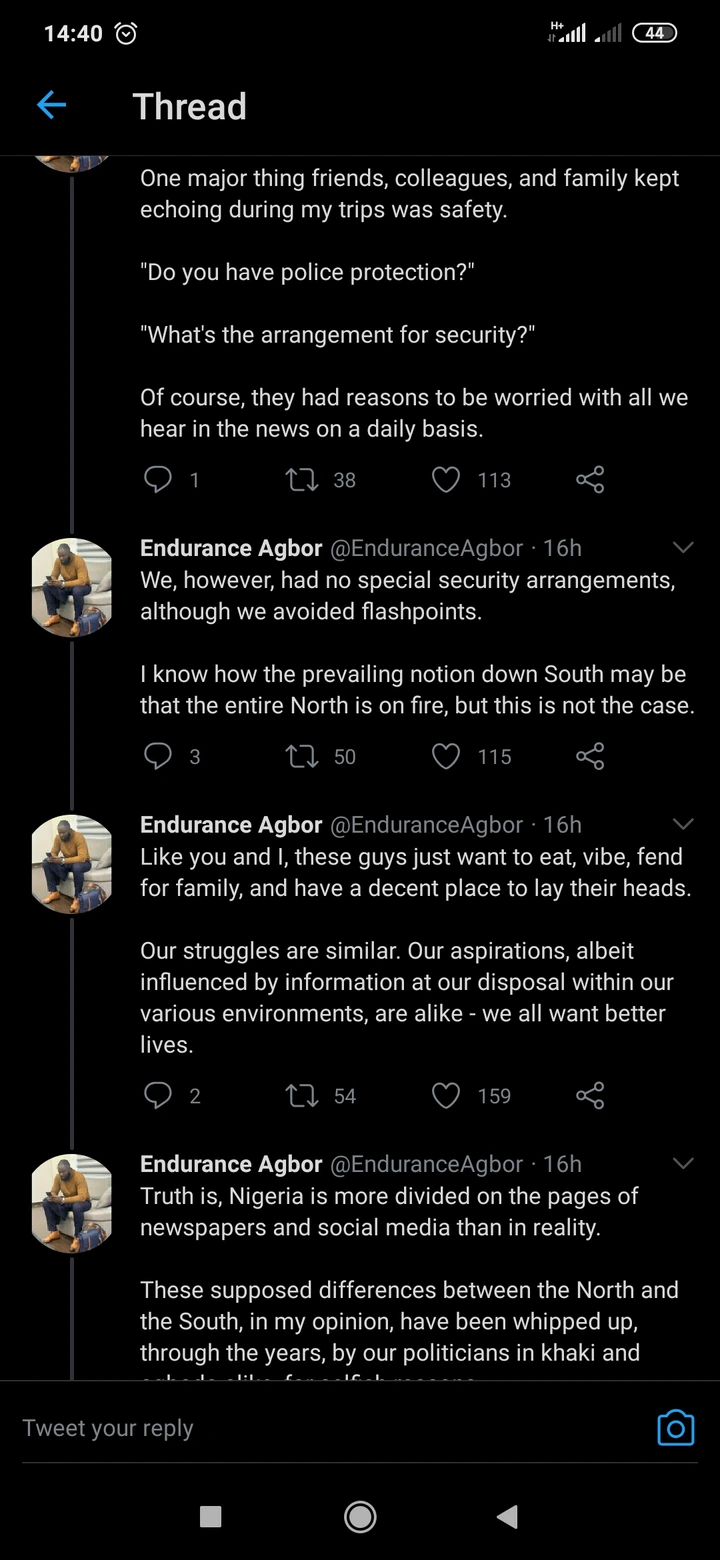 See some photos of the northern part of Nigeria, and you would agree with me that the north is really a beautiful sight.