TODAYS' HEADLINES: I don't have your time – Peter Obi replies Soludo; fire guts Kano market
I Don't Have You're Time-Obi Replies Soludo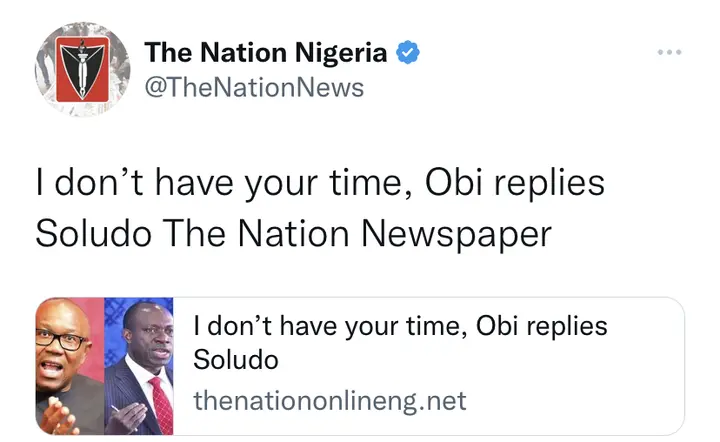 Peter Obi, the Labour Party's (LP) presidential candidate, has said he doesn't have time to respond to or pay attention to Anambra Governor Charles Soludo, who repressed him on Monday. 
Instead, he claimed that he is focused on persuading voters that a new Nigeria is feasible through aggressive campaigns.
Fire Guts Kano Market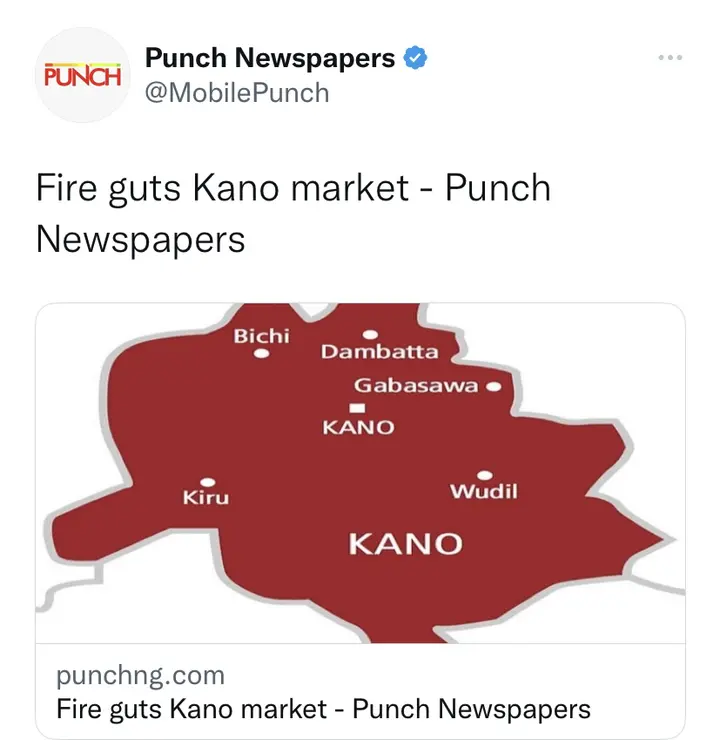 The well-known Singer market (Kasuwar Singer), which is situated in the Kano State city, was completely destroyed by fire in the early hours of Tuesday.
The biggest market in the state where necessities like sugar, rice, millet, detergent, and other consumable goods are sold is Singer Market.
At the time this report was submitted, no fewer than five firefighting vehicles had been sent to contain the blaze and stop it from spreading to nearby market stores.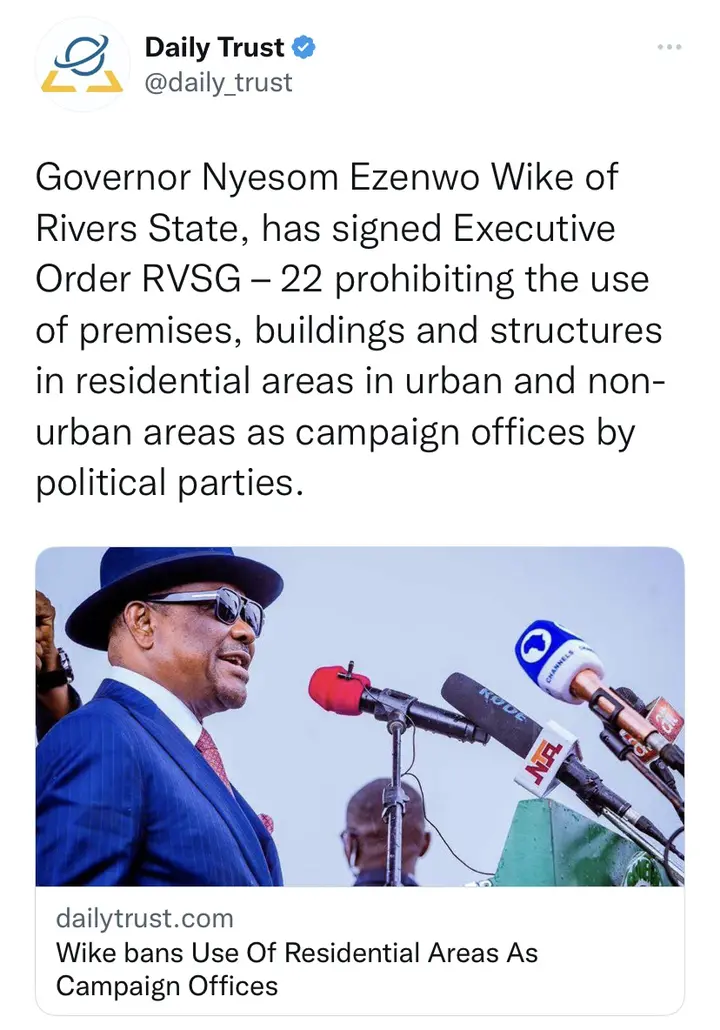 Rivers State Governor Nyesom Ezenwo Wike has issued Executive Order RVSG-22, which forbids political parties from using locations, buildings, or structures in residential areas, both urban and rural, as campaign headquarters.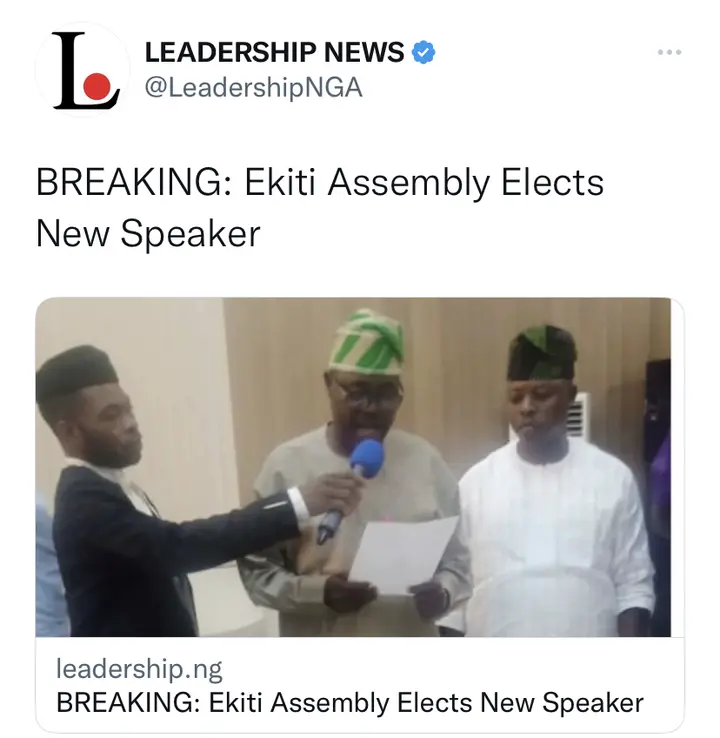 Members of the Ekiti State House of Assembly have chosen a new Speaker. He is Rt. Hon. Gboyega Aribisogan, a member of parliament for Ikole State.
The immediate past Speaker of the House, late Rt. Hon. Funminyi Afuye, who passed away last month after a brief illness, was replaced by Aribisogan, who was elected at plenary on Tuesday.