Odozi Obodo Society: How A Powerful Security Group That Turned Deadly Against A Community In South Eastern Nigeria Ended
In the mid 90's, there was a security group formed in Abakaliki area of South Eastern part of Nigeria to reduce high criminal operations in the community, which existed between 1954 and 1958.
The security group which was then known as Odozi Obodo Society was headed by a high priest, Nwiboko Obodo who was popularly known as "Afunanya ekwe" in the Abakaliki community.
Nwiboko Obodo was hailed from a close village to Abakaliki, formed the group to curtail high intensive criminal activities terrorising the entire Abakaliki community.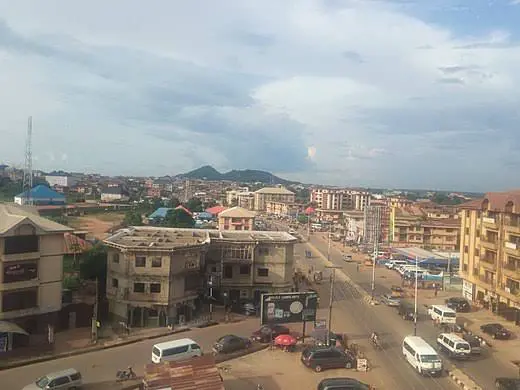 Obodo's idea of creating the security operations was highly Commendable by the most villagers. It brought a lot of joy to the villagers and this made many of the Abakaliki indigens to love Obodo very much for his relentless effort to end criminalities in their community and made the society save.
After some period of operation in the community as a group, the group started making a huge amount of money from their security work and they began to showcase their wealth to attract more members to join their group, which will give them more energy to act appropriately in a strong will.
In a short period of time of gathering More members with enough wealth, the group became very oppressive and deadly.
Nwiboko Obodo became full Control of the community. He started collecting bills from every elders of the community and if anyone refused to reciprocate to pay his bills, his farmland would be seize until he pay.
As time moved on, the group officicial turned to automatic cult group as started oppressing and killing most of the community members in secret.
In 1958, Obodo was arrested for murdering his wife, after a very long police investigation on his wife disappearance.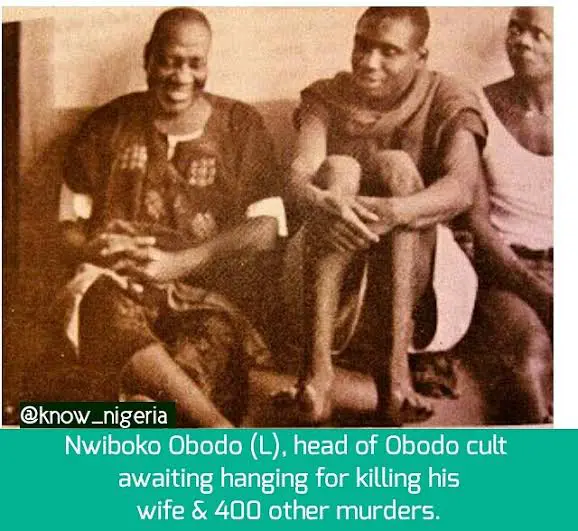 The cult group members who was caught along with Nwiboko Obodo were all sent for trial and 59 of them were all found guilty and they were all sentenced to death.